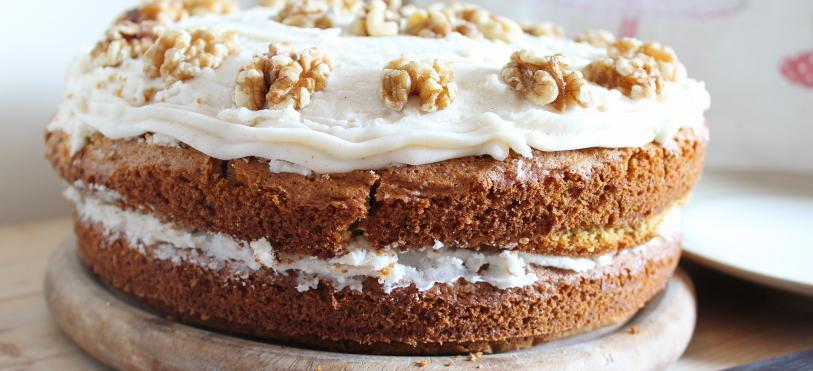 Digital marketing is like making a cake. You just need the right ingredients and a little instruction. In this article, I'll go over the most useful digital marketing methods, and demonstrate how, when you mix together just the right amount of effort into each channel, you'll connect with more consumers who are interested in your products. The results will be delicious!
1. Keywords
Web designers know that site visibility starts behind the scenes. Google and other search engines have 'bots that examine the code in each site to figure out what they're all about. They'll look at how you've titled webpages, captioned photos and labelled your web content. This is where keywords come in to play. When potential clients search for your products or services online, they'll be using particular words or phrases. You want your behind-the-scenes code to contain those keywords, which will improve your site's ranking on Google and other search engines. This article takes a deeper dive into selecting and using keywords and also illustrates how they can be misused. Oh, if you're thinking about stuffing your page full of relevant keywords, don't bother. The Google 'bots are too smart for that.
Keywords don't just work mysteriously in the background; visitors to your site will also encounter them in the headings and web content on your site. While all small businesses should make sure they are using consistent keywords on their websites, they are especially important for businesses who offer unique products or services. If you're a pet store offering organic dog food for elderly Chihuahuas, be sure that the page featuring that product contains those specific keywords.
2. Local Listings
Local listings (also called local SEO) helps your business's site do two things: appear in the "three-pack" of websites that appear below the map when you do a Google search and rank higher when users do a location-based search, like "Chihuahua services in Sonoma." Strategies to improve your local listings include making sure your contact information is consistent across your site, claiming your listing on Google My Business and soliciting online reviews. This article goes into depth about the features and limits of local listings.
Local listings are a means for smaller companies, who pull their clients from a specific city or region, to differentiate themselves from larger, national companies. By adding more local SEO to your marketing recipe, you can improve your site's search rankings among people searching for your products or services in your area.
3. Social Media Platforms
Facebook, Twitter, Instagram, Pinterest and other social media platforms are all ways for you to increase your company's brand recognition, develop closer ties to your client base and collect some positive feedback. Your presence on social media will also improve your search engine rankings, making it a key ingredient in your digital marketing cake. But managing and moderating your company's social media presence can easily become a full-time job—not very practical for the small-business owner. Don't sign up for every platform. Instead, spend your time on the platforms where you're most likely to meet your clients; for example, middle-aged consumers might spend more time on Facebook, whereas younger consumers might be found on Snapchat.
Is social media an ingredient you can do without? Possibly, but we don't recommend it. Increasingly, consumers expect companies to quickly respond to their comments or questions, and many of these interactions start on social media. Social media is a way to cultivate relationships with your clients or leads, especially those who are physically far away. For small businesses with geographically dispersed customers, social media will be an important aspect of maintaining relationships.
4. Blogs
There are so many reasons why small-business owners should maintain a blog on their site. A blog can help educate your clients, establish yourself as an expert in your field, build relationships with others working in similar industries, just to name a few examples. You can also easily turn snippets from your blog into social media posts (as discussed above) or distribute pieces in your e-newsletter (discussed below). Maintaining a blog can actually be a marketing and communications time-saver for the small-business owner.
Blogs can also help in search rankings. There are a few reasons for this. Though Google's search algorithms remain shrouded in mystery, we do know that they prefer sites that have rich, regularly updated content. Creating a pretty webpage with splashy pictures won't improve your rankings; on the other hand, a regularly refreshed blog is catnip to the Google 'bots. Another way blogs improve your site's visibility is by incorporating your keywords and consequently making your overall SEO more robust. Also, Google's web-crawlers like to see internal linking—that's links from one part of your website to another. Blog posts are a great way to organically create some of those links. Blogging doesn't have to be a huge time commitment for the small business owner. A nice, meaty post of a few hundred words published every other month could help improve visibility.
Time to get typing! Don't worry, there's no judgement for the busy small-business owner who hires a ghostwriter to produce the posts.
5. Google AdWords
You've probably noticed the links that appear above the results of your Google searches. Those are Google Ads. They are shown when a business bids on certain keywords. When someone then searches for those keywords, the auction winners' ads appear above the organic search results. Google AdWords has the advantage of linking your business with the very consumers who are searching for your products or services.
Google AdWords can be confusing for the busy small-business owner, but that doesn't mean you shouldn't do it. Take the time to learn the ins and outs of Google Adwords, or instead, turn to a third-party company (like Nu-Designs Digital) to run your campaigns. This post goes deeper into how an AdWords campaign might play out for a small business.
6. Social Media PPC
This is a form of pay-per-click advertising that's part of social media platforms. Your ads, which can be targeted for users in a particular demographic group or geographic area, will appear in the user's feed. These ads are different from the posts that your company puts out on social media platforms. Paid posts are prioritized. That means if your company posts on Facebook about new Chihuahua food and also buys a Facebook ad promoting Chihuahua food, the ad will reach more potential customers. You'll be able to track which platforms are offering the best ROI and which types of advertisements are getting the most responses. Like social media itself, advertising on these platforms is another great way to increase your audience and brand awareness.
Be strategic about where you place your ads. Again, if your customer base skews older, you're more likely to get traction on Facebook than on Snapchat. Be mindful that you're limiting your reach to people who are active on social media.
7. Email Marketing
Email remains one of the most effective methods for communicating with your past clients, staying top-of-mind with prospects, and keeping in touch with colleagues in your industry. Email marketing can take many forms: an educational newsletter, an advertisement for new products, or an introduction to a new partner in your practice. Use links in your emails to call people to your site, maybe to read more about a new service, RSVP for an event or offer feedback about a product they recently purchased.
Just to be clear, email marketing is not the same as spamming. You're only communicating with people who've already demonstrated an interest in your business and given you permission to use their email address. Email marketing is a key part of driving high-quality traffic to your site. Click here to learn more about how to start and manage an email marketing campaign.
8. Web Design
Beautiful, clear, intuitive website design should be the icing on the cake. Once people get to your site, you want them to find the products or information they need without any hassle. When a customer or lead has a great experience on your website, they're more like to return.
Let's Box It Up
It takes quite a list of digital marketing ingredients to get your company's website noticed. Since your time is in short supply, the trick is finding the combination of strategies that work for you. Most small businesses will invest in some blend of paid and unpaid digital marketing: some Google AdWords, a bit of keyword work, a dash of social media communication, and so on. There's no digital marketing cookbook out there, you're the chef! By evaluating your audience, your budget and your goals, you can start creating your own personal recipe for digital marketing success.