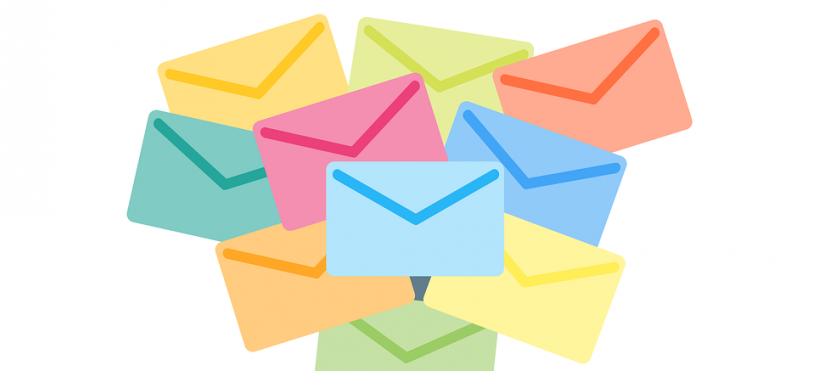 Part I of our "How to Get the Most Out of Email Marketing" series
I want to share a number that will send shivers down the spine of any small-business owner: 2,632. That's how many unread emails my husband has in his inbox. He's not lazy—he checks his email every day, but he sees no reason to open the majority of them. If you're a small-business owner, stories like this may make you ask, "Why bother?" The answer may surprise you. Even though email has been around for decades, it's still one of the most effective ways to reach your customers. With more than 90 percent of United States consumers using email daily, it plays a key part in how businesses make connections.
Reach Your Audience
Email is the most reliable way to reach your audience. Sure, there are more than a billion Facebook users and nearly a billion Twitter users, but these numbers are small potatoes compared to the 2.6 billion email users out there. Remember, not all of your clients have Facebook or Twitter, but if they're using a computer, they most likely have an email account. Moreover, unlike Facebook, when you send an email to a verified address, you know you've reached your customer. Facebook uses algorithmic tools to generate users' newsfeeds. These algorithms strongly favor paid sponsors, so the likelihood that your business' Facebook post will be seen by someone who "likes" your company is only about 2 percent. Email messages, on the other hand, reach their target.
Control Your Message
Email is an important part of crafting your online identity for consumers. With email, you can make each message look just the way you want. You can integrate images, add charts, personalize it for the recipient or highlight promotions. Your emails can (and should!) have the same feel as your website. That way, your business will have a consistent visual language that customers will recognize.
A Silver Bullet Marketing Tool
Believe it or not, email still has a higher return on investment (ROI) than other digital communications channels. McKinsey & Company has found that email is 40 times more effective at generating new business for companies than Twitter or Facebook posts. In part, this is due to widely available templates that can host snazzy, customizable messages. We'll talk about how even the least tech-savvy among us can create a professional-looking email campaign in future blog posts.
Build Relationships
Your emails are the best way consumers can learn about you, and they're also the best way for you to learn about consumers. When you email your clients or potential clients, you keep your company and its services at the top of their minds. It also lets your clients know you appreciate their business. Since it's easy to measure client response to your emails, you learn what links were clicked the most, what promotions were the most popular, etc.
What Does This Mean for You?
If you're a small-business owner looking to get the most bang for your buck in digital marketing, consider creating a customized email marketing campaign. You'll reach a larger percentage of your client base, you can create a message that accurately reflects your business and it's more likely that the consumer will respond—and you can measure everything to boot!
To read Suzanne Carroll's writing on the Diamond Certified Blog, click here.