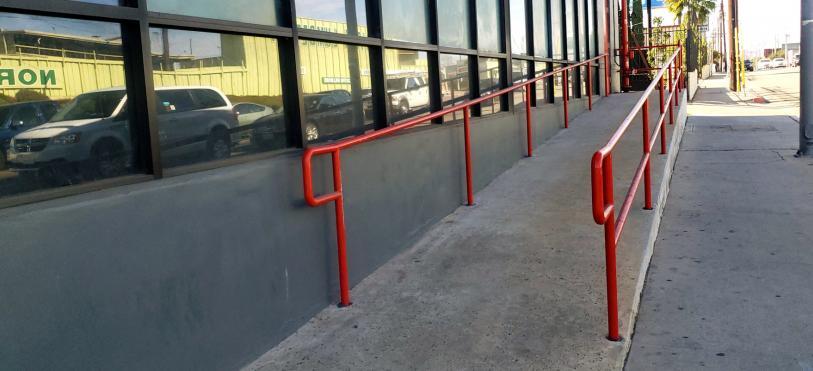 If you own a brick-and-mortar business, you know about the importance of accessibility. As stated in the Americans with Disabilities Act (ADA), privately owned business establishments must make accommodations where possible to ensure accessibility for disabled individuals. This consists of anything from installing wheelchair ramps and door opener buttons to providing auxiliary aids and services for customers with vision, hearing, and speech disabilities.
With the rise of the internet, a growing concern regarding accessibility is how it applies to the digital realm. The vast majority of businesses today have websites, and a growing number of businesses only have websites, with no physical location to speak of. Fortunately, the web is one place business owners don't have to worry about accessibility…right?
Wrong. While a website might not need a wheelchair ramp, most sites require auxiliary features to accommodate users with vision and hearing impairments, limited fine motor function, and other types of disabilities. The problem is, few business owners are aware that their websites lack such features, nor do they realize the legal risks they run as a result.
Does the law require websites to be ADA compliant?
As is often the case in our fast-paced world, when it comes to web accessibility, the law has yet to catch up with the times. Yet, while the ADA doesn't contain any language pertaining specifically to web accessibility (it was passed in 1990), the Department of Justice declared in 2018 that its policies apply to websites as well as physical establishments. Moreover, with the increasing number of legal cases being brought against businesses with inaccessible websites, it's only a matter of time before the ADA is updated to address this issue.
W3C: Setting the standard for web accessibility
While there is yet to be any official legislation regarding web accessibility, one organized body is proactively setting the standard for what will likely one day become law. The World Wide Web Consortium (W3C) is an international community committed to "leading the web to its full potential"—a large part of which is making the web accessible to all, regardless of ability level. For this cause, W3C established The Web Content Accessibility Guidelines (WCAG), which lays out best practices for creating an accessible website. Since it was first introduced in 1999, WCAG has undergone several amendments; the most current iteration, WCAG 2.1, was published in June 2018.
According to WCAG 2.1, an optimally accessible website should be:
• Perceivable: Allows users that have difficulties with one of their senses (sight, sound, touch) to perceive web content regardless of their disability.
• Operable: Allows users with motor difficulties, sight impairments, and other disabilities to navigate the site and utilize its features.
• Understandable: Contains text, directions, and functions that are easily understood and used.
• Robust: Meets recognized web coding standards and is compatible with third-party technology like web browsers and screen readers.
But what exactly does this entail? And where to begin? We'll go over some basics in the next section.
Implementing accessibility improvements on your business website
W3C has arranged its website accessibility improvements into three categories: A, AA and AAA. While measures in the lattermost category tend to be more complicated, many in the first two categories can be implemented fairly easily. Here are some examples:
Text alternatives for non-text media
• Alt-text and descriptive captions for images
• Captions and transcriptions for videos and audio files
Control over text elements
• Text is able to dynamically resize without requiring the user to scroll horizontally.
Easy to see/read
• Text line spacing is at least a space-and-a-half (depending on font size).
• Paragraph spacing is at least 1.5x larger than line height.
• Page text has sufficient contrast to optimize visibility.
• Site does not rely on color as a navigational tool or as the sole way to differentiate items on pages.
Non-mouse accessibility
• Users can navigate the site with only a keyboard.
• Site is tagged to work with voice-control systems.
A Practical Incentive for Improving Website Accessibility
In light of this information, you can see why it's important to have an accessible business website. After all, you don't want to bar anyone from accessing your site, nor do you want to deal with a lawsuit because of it. However, you may not realize there's another, more practical advantage to improving accessibility: it's good for business! Web accessibility overlaps with other best practices on the web, including mobile web design, device independence, SEO and general usability. According to W3C, case studies show that accessible websites have better search results, reduced maintenance costs and increased audience reach, among other benefits. Any way you slice it, improving your business website's accessibility is a smart move, both for now and the future.
Need help implementing accessibility improvements on your website? Drop us a line!
Want to learn more about digital marketing, SEO and other topics? Read our other blog posts.