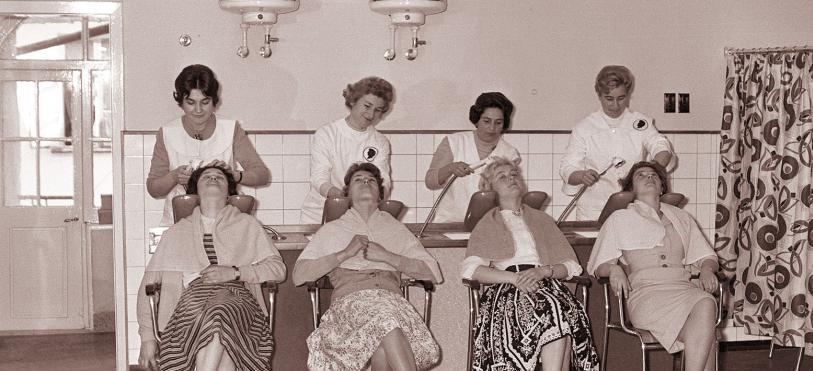 Below, we offer a few easy steps for the small business owner to improve their SEO and get their website found on search.
If you're a small-business owner, you're focused on giving the best service to your clients. That's a full-time job and then some. While you're busy meeting your customers' needs, it can be easy to let some aspects of your business slide…like your website. Has it been years since you last updated your blog? Do most customers still find you through the Yellow Pages or word-of-mouth?
If so, you might be overdue for a website makeover. There are things you can do in just one weekend to improve your website, get more traffic and find new customers. And no, you don't need to be a tech expert.
Here are a few ideas to get you started. While you probably won't get to all 20 items in 48 hours, making just a few key changes can lead to big results.
Make it Easier to Find Your Website
It's not an accident that certain websites appear first when people do Google searches. These websites employ a number of tools and strategies to help with their online visibility. Many of these strategies are easy to implement. Here are a few ideas to get you started.
1. Select keywords for your website. Keywords play a big role in making your website findable by users of Google and other search engines. Check out this post to learn more about identifying the right keywords for your business and discover the best ways to use them.
2. Submit your website to Google Search Console (if you haven't done so already). This free service features a number of tools to help you make your website rank higher in search results.
3. Sign up for (or update) Google My Business. This tool will help your company show up when people use Google Search or Google Maps. Make sure your web address, hours, physical location and contact information are all up-to-date.
4. Upload (or update) a sitemap to Google. A sitemap is a list of the webpages that comprise your site. It functions as a kind of map for Google's web crawlers and helps Google discover what your business is all about. With this information, Google can do a better job of connecting you with people who are searching for your business or services.
Add New Content
Improve your website by adding new content. Not only will it educate potential clients about your business, it will help your site rank higher in Google search results. That's because Google prefers websites that regularly add new, relevant content. Here are some ways to make your web content more robust in just one weekend.
5. Put up some photos. Find images that illustrate your company and its services. You can add photos of recent projects, staff headshots, or pictures of your storefront or shop. Be sure to include captions and metadata when you add images to your website, as this will give Google more information about your company. That means changing those photo titles from "IMG98478" to something more descriptive.
6. Update your blog. Don't feel guilty if you haven't added new blog content in ages. Get back on the horse and write something that will be useful to your customers. Blog posts shouldn't be too skimpy; make sure yours are at least 300 words long to get positive search result benefits. If you don't yet have a blog, this article will convince you it's time to start one.
7. Add a video. You don't need to be a writer to add useful, engaging content to your website. Web users are increasingly drawn to sites that feature short videos. This is another avenue for explaining more about your business or sharing useful tips.
8. Add testimonials. You probably have a few emails in your inbox from satisfied customers thanking you for your hard work. Add this positive feedback to your website—this type of social proof may help convince a future client to use your company.
Make Your Website More Secure
Depending on your business, customers on your website might share personal information such as their names, email addresses or even credit card numbers. There are simple steps you can take to keep all this information safe. Improved web security will also help your site rank higher in Google search results.
9. Switch from HTTP to HTTPS. Websites using the HTTPS protocol have encryption that makes the transfer of information more secure and lets the visitor know the webpage is authentic. Browsers such as Chrome and Firefox warn people when they're about to access a non-secure page. The HTTPS protocol also helps your site appear higher in search rankings. This article explains how.
10. Install an SSL Certificate. The "Secure Sockets Layer," or SSL, encrypts all the data transferred between a website and its server, including credit card numbers, email addresses and other personal information. SSL is a critical piece of web security.
11. Test your site's security. There are numerous free and commercial tools available to test your website's ability to withstand attacks from various forms of hacking. Once you get the results, you can start fixing any pressing security issues.
12. Back it up. If anything, take the time this weekend to back up your website in the event that information is compromised or lost. There are also plug-ins available that will back up your website at regular intervals.
Speed it Up
Have you ever clicked a link to a website and then waited forever for it to show up on your screen? No one enjoys this experience. On the web, every nanosecond counts. Here are some quick fixes that will help your website load faster.
13. Reduce photo sizes. It's great that our smartphones can take highly detailed photographs, but these huge photos come at a price: load time for your website. If you originally placed full-size photos on your website, spend some time this weekend replacing them with smaller versions.
14. Change your web host. If you've been using a cheaper shared hosting service, it might be time to switch to a virtual private server, a dedicated server or cloud hosting. This is a must for businesses that are seeing growth in web traffic.
15. Update your plug-ins. Chances are your website features a number of plug-ins that make things like sales pages, contact forms or photo galleries possible. Plug-ins are kind of like apps for your website, and like apps, they need to be updated regularly. Doing so will allow your website to run faster.
16. Get rid of plug-ins your site doesn't need anymore. This will also help with load time.
Fix the Words on Your Website
Having website text that's precise and error-free will make you appear more professional to clients and make it easier for Google to connect you with web users. Even if you're not much of a wordsmith, there are some easy ways to improve your message.
17. Say more with less. If it would take someone 10 minutes just to read the paragraphs of information on your homepage, you have too much text. The message on your homepage needs to be precise and concise. You can get into the nitty-gritty details on other parts of the website.
18. Proofread everything. Simple typos are embarrassing and make you look unprofessional. This is especially true if you work in an industry where precision is a must.
19. Create a simple tagline for your website. When people land on your website, they'll decide within a few seconds whether to stay or go. Create a message that grabs the customer's attention and lets them know how your company will meet their needs. "We service all foreign and domestic automobiles." "Get a free estimate for your HVAC system." "We can reface your kitchen cabinets in less than one week."
20. Lose the jargon. You need to speak the same language as your clients, and most people don't understand shop talk. Review the text and headings of your website. Would any of the language be lost on someone who doesn't work in your industry? Usually, going with something simpler, like "transmission services," is better than something more complicated, like "torque converter replacement."