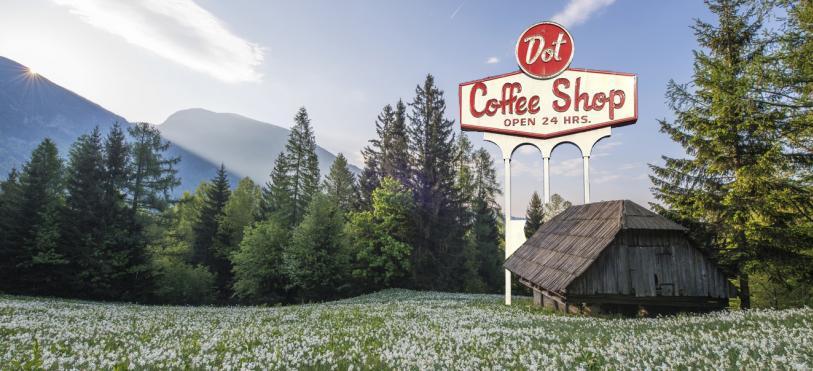 My most popular recent post on my personal Facebook feed asked my friends to recommend a new hair stylist. Everyone had an opinion, chiming in with names, warnings, jokes and glowing promotions. I'm a fairly average Facebook user: I scroll through my feed daily and post one or two times per week. I have around 150 Facebook friends—not exactly Kardashian numbers, but I've curated this list to contain only the "friends" who are actually friends, as well as the pages of companies I'm actually interested in. In this particular instance, Facebook worked exactly as (I think) it was intended: I reconnected with my network of real-world acquaintances, had a few laughs and got some helpful information.
Social media platforms are today's equivalent of the town square: the places where communities convene to catch up, gossip and get recommendations. As a consequence (and not surprisingly), the Internet is full of articles telling small-business owners to hurry up and get on social media. Social media is a terrific way to reach both current and new customers, and not having a social media presence is like operating a coffeeshop in the middle of a forest.
Saying that, one overarching issue might (rightly) keep small businesses away from social media: limited resources. At the end of this post, I'll discuss when and why limited resources can be a social media marketing roadblock and how to get around it. But first, here are more details about why small businesses should be active on social media.
Why You Need Social Media
Increase retention. Social media allows you to communicate and stay in touch with your past and current clients. It also keeps your brand top-of-mind, encouraging your clients to come back or refer your business to their friends.
Build brand awareness. Social media is a great way to help new prospects discover your company. Sometimes this is through recommendations, as with my new hair stylist. Other times, a current customer may share your post with their network of friends, which means you reach a new audience without spending a dime. Sometimes this is through advertising—another way to reach a new audience (not free, but comparatively inexpensive).
Build brand understanding. Awareness isn't enough; you also need prospects to understand what makes your company special. Social media allows you to tell your story. Whether you're posting helpful tips, photos of a holiday party, funny memes or positive reviews, social media allows prospects to better understand exactly who and what they'll be getting when they purchase your products or services.
Control your online image. Active social media accounts can ultimately help your business show better in Google Search, as you'll take up more real estate on the Google Search Engine Results Page (SERP).
Stand out in your industry. Social media can help you move from being just another company to being a leader in your field. When you use social media to tell your story, you convey your expertise. You can engage with and help companies in industries that run parallel to yours. For example, if you're a real estate agent, you can get to know mortgage brokers and cleaning services in your area. You might even choose to actively engage with your direct competitors—just remember to play nice!
The Resources Roadblock
Social media accounts are free, but effectively managing them takes time. To achieve the benefits listed above, you have to be able to spend a few hours every week (including at least 10 minutes a day) managing your accounts. Social media must be social. Not only should you regularly post fresh, timely content, you also need to reply back to comments, likes and shares. Some platforms function mostly as a conversation space (i.e. Twitter)—to participate, you need to read other people's shares and respond. If you don't have time to do social media right, it may not be worth doing at all. Don't tarnish your online digital image with an outdated or half-baked social media account.
What can you do instead?
Get around the resources roadblock with a combination of automation, daily routine and (maybe) paid help. There are many free services that allow you to bulk-upload posts to your social media accounts. We use Hootsuite for one of our clients to schedule as many as 200 posts at once. We also like Buffer, and recently, we've been testing Elokenz (a reposting service still in beta).
Automation will lighten some of the daily social media load, but beware—if you rely too heavily on automation, you'll end up sounding like a robot. It's important to still regularly share timely, human posts. (How often you share depends on what platform you're using.) Moreover, you need to monitor your accounts for new notifications and messages. Try setting aside 10 minutes every other day for social media. Once checking social media is as habitual as checking your email, you'll find it doesn't actually take up that much time.
Finally, you can always pay for social media help. You can hire a full-time social media manager, someone to work a few hours a week or someone who can write content and bulk-upload posts. If the benefits listed above seem compelling, this will be money well spent.