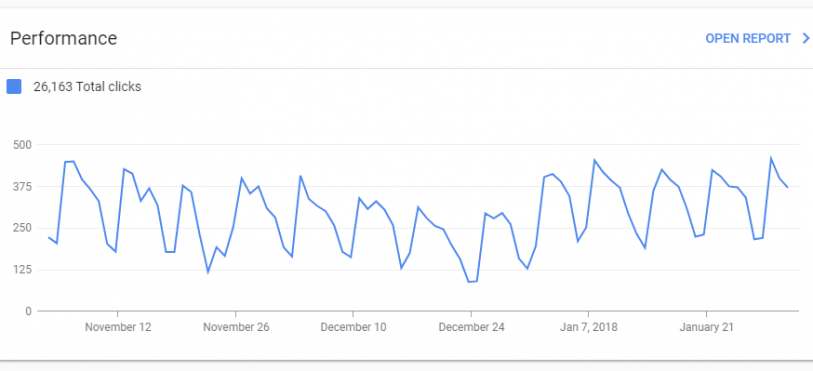 When it comes to being found on the web, indexing is everything. Even if your business has a sleekly designed, highly usable website, if Google doesn't know it's there, chances are no one else will either. If only there was a way to confirm your site is being indexed…
Good news: there is. Google Search Console is a free resource that allows website owners and administrators to monitor and optimize their sites' performance in Google search. Using the "Fetch as Google" tool, you can ask Google to crawl specific pages of your site and request indexing for those pages. Additionally, you can point out pages you don't want Google to index (such as duplicate content and "thank you" pages) by using the URL removal and robots.txt tester tools. Google Search Console also lets you manually submit site updates, manage external and internal links, submit sitemaps, check mobile usability, and more.
In addition to these optimizing tools, Google Search Console offers analytics on site performance in Google search results. See your top-performing (and lowest-performing) pages and filter and group data by categories like search query, device, and geographic location. By tracking usage trends and revealing your site's strengths and weaknesses, this data can help you adjust your content and digital marketing strategy accordingly. For example, data on which search queries are made on smartphones can help you improve mobile targeting.
Another advantage of Google Search Console is it notifies you about any problems it detects with your website. This includes any issues Google encounters with indexing your site, activity that indicates your site has been hacked and instances where your site is in danger of violating Google's standards. That way, if your site has been hacked or penalized by Google, you'll know early and be able to take action before the situation gets any worse.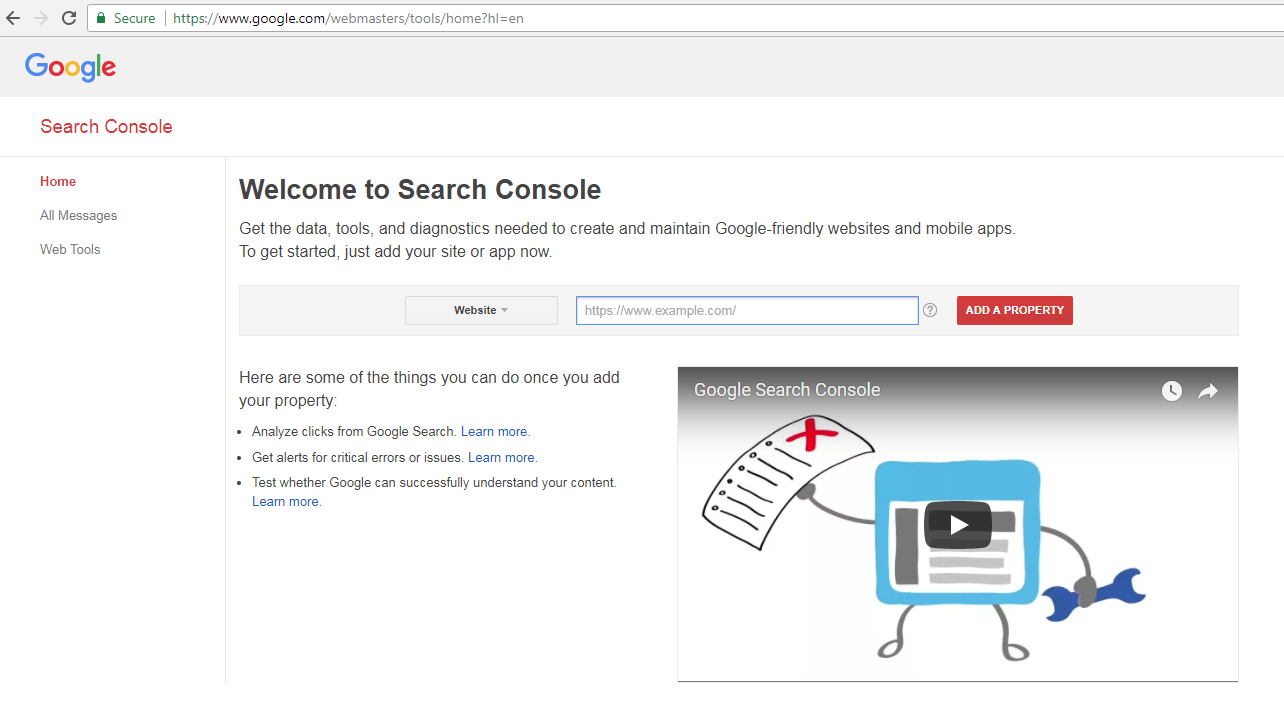 How to Set Up Google Search Console for Your Business Website
Getting your website set up with Google Search Console is easy—all you need is a Google account. However, adding Google Search Console is even easier if you're already set up with Google Analytics, so consider doing that first. Here are the steps:
Go to Google Search Console (www.google.com/webmasters/tools). You'll be redirected to the Google account sign-in page; sign in to continue to the site.
After logging in, input your website URL and click the "Add a Property" button.
Next, you'll need to verify you are the website's owner or authorized administrator. Google gives you several options for doing this. If you have access to the root of your website, you can upload an HTML file; if you manage your own hosting, you can verify via your hosting provider; if you use Google Tag Manager, you can verify via Google Tags. However, the fastest, simplest way to verify site ownership is with your Google Analytics Tracking ID (hence, the benefit of setting up Google Analytics first).
Once you're up and running, invite Google to crawl your content with the "Fetch as Google" tool (don't forget to request indexing as well, which you can do in a subsequent step). If you have a newer site, we recommend asking Google to crawl your entire site every three months. Keep in mind it'll take at least a week before any useful data appears in your search analytics. In the meantime, submit an XML sitemap to help Google find and index your content more quickly. If you're a WordPress user, you can do this via the Yoast SEO plugin, which automatically generates sitemaps.
To learn more about Google, SEO and digital marketing, read our other blog posts.
Want to revamp your business website or launch a digital marketing campaign? We can help!