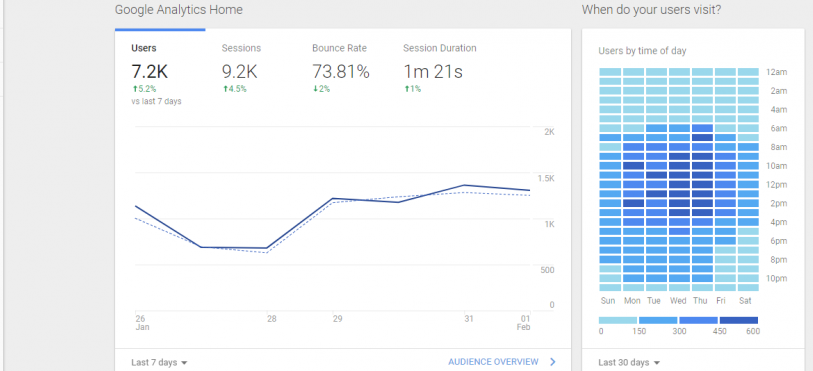 As a business owner, you know how important data is. Data allows you to monitor your business' health, ascertain its strengths and weaknesses, and make informed decisions on where to implement improvements. These days, with the prevalence of e-commerce and digital marketing, keeping track of data is equally as important for your business' website as it is for its brick-and-mortar location. Fortunately, thanks to Google Analytics, this is easier than ever.
Google Analytics is a freemium web tool that lets business owners (as well as non-commercial users) observe and track user activity on their websites. Unlike Google Search Console, which tracks a website's performance in search, Google Analytics looks specifically at how users arrive at and interact with a website. It presents this data via an assortment of detailed reports, including:
Audience Reports
These reports show how many people visit your site, the lengths of their visits, their geographic location and what devices they use to view your site.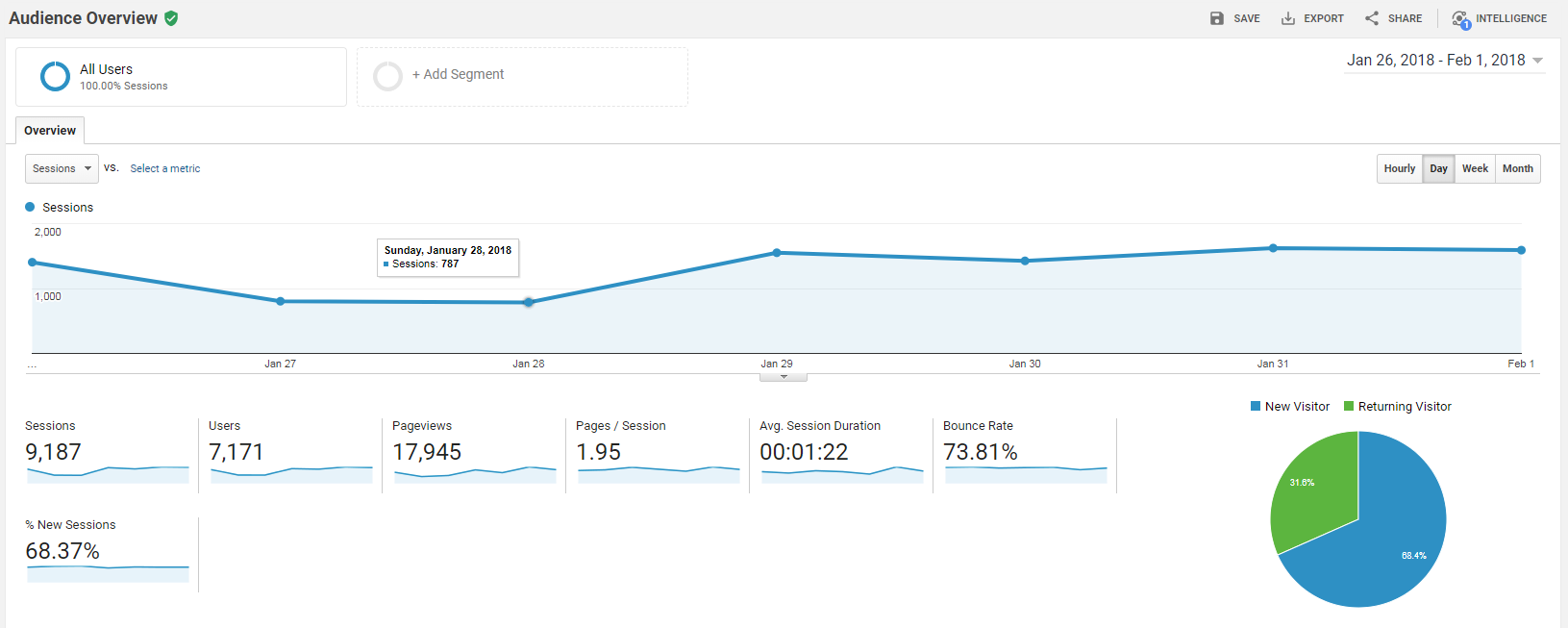 Acquisitions Reports
These reports show how visitors arrive at your site, whether directly or through organic search, social media, email, or referral from another site. You can even see which specific social media channels visitors arrive from.
Behavior Reports
These reports show which pages visitors are most interested in on your site, as well as average time on page, bounce rates and exit rates. The Behavior Flow report charts visitor activity, starting with the page they land on up until the page they exit from. Also covered in the Behavior reports are your site's loading speed and most commonly used search terms.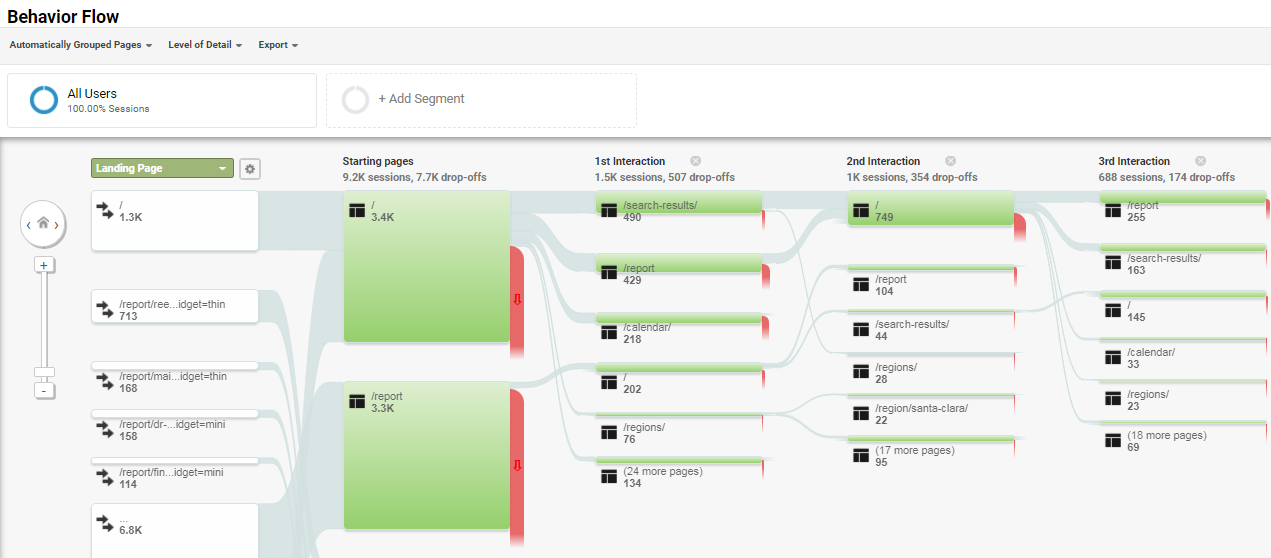 Real-Time Reports
These reports let you see how visitors are interacting with your site at the moment. You can see what current visitors are looking at, how they arrived at your site, their geographic location and more.
Conversions Reports
These reports let you track your designated goals, e-commerce transactions and more. With Google Analytics, a goal represents an important event that takes place on your website. Basically, it's anything you're trying to get visitors to do, whether filling out a submission form, signing up for a newsletter or purchasing a product. Your rate of goal completion can be a good indicator of how well your business website is performing.
This is just a brief sampling of Google Analytics' comprehensive data tracking capabilities. It also allows you to set up customized reports to track specific behaviors or transactions.
By observing how visitors interact with your business website, as well as their demographic and referral information, you can make informed choices for improving your digital marketing campaign, content creation and user experience. For example, if you know what type of content visitors like best or what terms they commonly search for on your site, you can focus your energy on those topics or areas, which will allow you to invest your time and money more efficiently.
Setting up Google Analytics takes a few steps, but once you've completed them, you can get into setting your goals and designing customized reports. What's more, Google Analytics can be integrated with your business' Google AdWords campaign, as well as Google Search Console. This data trifecta will give you all the information you could possibly want for optimizing your business website for growth and success.
To learn more about Google, SEO and digital marketing, read our other blog posts.
Want to revamp your business website or launch a digital marketing campaign? We can help!