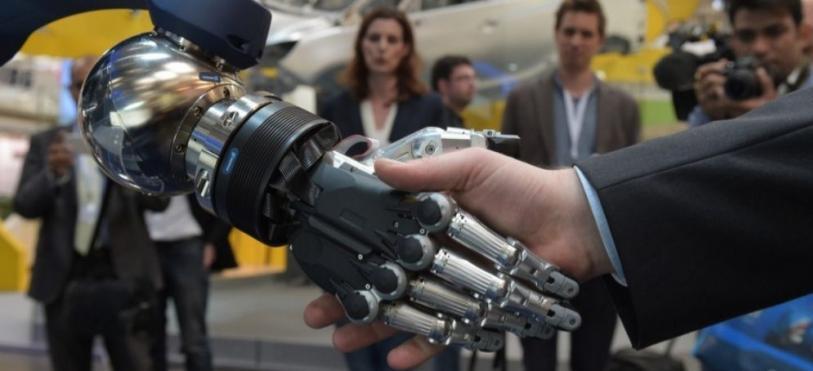 There are several good reasons for business owners to blog, but perhaps the biggest is that, more than ever, SEO is dependent on content. With the demise of "black hat" tactics like keyword stuffing and a re-emphasis on user experience, content has become the core means through which SEO strategies can be effectively implemented. That means if you want your business' website to perform, you need to produce content. And there's no better way to broadcast that content than through an active blog.
While the relationship between SEO and content is generally harmonious, it does present a dichotomy for content creation. On one hand, content should be written in a way that appeals to users and meets their needs and expectations. On the other hand, content should be written with SEO in mind, aimed at ranking for targeted keywords on search engine results pages (SERPs). In order to maximize your blog's impact, you'll need to address both sides of the coin when crafting your content.
Writing for a Human Audience
When it comes to writing for people, quality is king. No amount of tags and keywords can save a poorly written post, so it's crucial to make sure your content fulfills two major criteria: relevance and readability.
Relevance
When users browse the Internet, they're usually seeking information. Maybe they're trying to learn more about a particular subject; maybe they have specific questions they need answered or problems they need solved. Relevant content is that which fulfills these needs. If your content isn't providing users with what they're looking for, you're just wasting your (and their) time. That's why it's a good idea to put yourself in the user's shoes with every post: Would you find this content useful and/or informative? Taking this perspective can help guide you in crafting relevant content.
Readability
You may be offering the most useful information around, but if it's not readable, it won't get read. Here are some aspects to consider:
Proper grammar and usage
These are the basic building blocks of any piece of writing. If prose isn't your strong suit (or you're just a little rusty), consider getting some guidance from a friend or a written guide. A good resource is William Strunk Jr.'s classic, "The Elements of Style," a short handbook of basic writing best practices. For more in-depth guidance, consult a publication style guide like the AP Stylebook or The Chicago Manual of Style.
Structure
Even if your grammar game is on point, if you aren't relaying information in a coherent fashion, you're going to lose your readers (in more ways than one). An article's structure should follow a logical line of reasoning, with new information consecutively building upon previously presented information. A simple yet effective way to ensure a coherent structure is to make an outline of your piece's main points before writing it. You should also get a second pair of eyes on the piece—as you'll likely find, few things can impact the quality of your writing like the feedback of a colleague.
Format
While a straightforward written article is a fine way to convey information, other formats can further optimize readability. For instance, when writing about a topic, see if you can identify three or more specific points; if you can, consider presenting the content in a numbered list (for example, "5 Tips for Creating Content"). You can also employ bullet points in subordinate sections of the piece to list aspects, products or procedural steps.
Aesthetic presentation
Few things repel users faster than a bare block of text, which is why a blog won't flourish on words alone. One of the best ways to increase your content's appeal (and readability) is to add images, which both enhance aesthetics and break up the visual monotony of the text.
Writing for Search Engines
While appealing to users should be your first priority when crafting blog content, SEO should be a close second. Fortunately, writing for search engines isn't drastically different than writing for people. In some ways, the two actually overlap—for instance, the inclusion of keywords corresponds to user search queries.
Here are five simple ways to optimize your blog posts for SEO:
Use your keywords. Your targeted keywords will influence the composition of your posts more than any other SEO element. They should be included in every post, preferably at least once in the first paragraph and a few more times throughout the body. For more detailed info about utilizing keywords, read our past post.
Optimize your title. While it's not always possible, try to include keywords in the titles of your posts. You should also consider title length—you don't want them to get cut off in SERPs. Furthermore, consider adding your company name to the end of each title, separated with a hyphen or vertical bar (this can be automated in WordPress).
Write a meta description. Displayed beneath an article's title in SERPs, a meta description tells users what the post is about. A thoughtful, well-composed meta description can make all the difference when it comes to users clicking on your article, so write one for each post you publish.
Use numbered/bullet point lists. This is another area where writing for people and search engines overlaps. Just as lists optimize readability for users, they're also easy for search engines to recognize and index. Just make sure your lists are formatted as such on the back end of the post.
Add alt text to images. Since search engines can't "read" images, adding alt text will give your post some additional SEO juice. Ideally, your targeted keyword(s) should be included.
With time and practice, you'll get the hang of creating content that fulfills the dichotomy needed for optimum web performance. Of course, if you'd rather outsource your content creation, we'd be happy to help you with that. Either way, don't overlook the critical importance of content—in today's competitive digital landscape, the vitality of your site depends on it.
To learn more about SEO basics for your business website, check out the other entries in our SEO for SMBs series.
Need help building a website? Contact us!