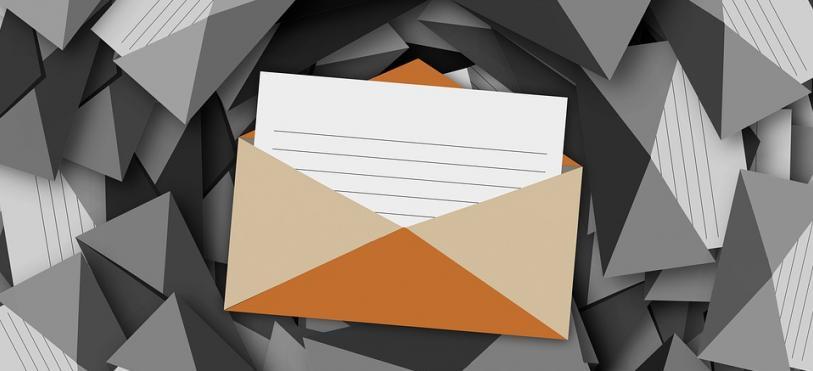 "Did you know the attention span of the average adult is less than a goldfish? That means adults typically pay attention to one task for about 8 seconds
."
It's a rodeo and you're already running out of time. Your email has eight seconds to lasso your reader with precise copy and sharp design. Here's how:
Start with great content
The best way to get people to respond to your emails is by having clear, well-composed content.
Be brief.
People respond best to messages that are just a few sentences long. Use your words economically. Whatever you write should clearly define a call-to-action and, if you can swing it, also be kind of clever.
How does this look in action? Say you own a cheese and crackers shop and you want to send out a monthly email highlighting unique cheeses and store promotions. Rather than starting off your email with a discussion of the history of manchego, dive in and define why you're sending it: "Manchego is 30% off this week at Joe's Cheese and Crackers…"
Who are you?
For small-business owners, this can be a tricky question. Should the email come from you or from your store? The answer will depend on your relationships with your clients. If most of your customers know you by name, go ahead and have the email come from "Joe Jones." If most are more familiar with "Joe's Cheese and Crackers," use that instead.
Write a great subject line.
Readers are most likely to open an email when the subject line is clear, unique and actionable. "Get Some Manchego for Your Next Party" is a stronger subject line than "Joe's Cheese and Crackers' May Newsletter."
Divide (your email list) and conquer
Successful email marketing is all about segmentation—sending emails specialized for particular groups. Nowadays, business owners should personalize their emails based on past client behavior. For example, manchego fans should get follow-up emails that promote similar products: "Manchego lovers can't get enough of our pecorino…"
Small-business owners know their communities really well. Use this knowledge to your advantage as a marketer. Think about the local news in the areas you serve—maybe the high school football team in one town is having a winning season. Make sure you mention this news in emails that go out to residents of that town. With just a few words, you can deepen your connections to your customers.
Create a design that defines your business
Your design goal is to create something eye-catching but not distracting. Feel free to employ images, strong colors or buttons in your emails, but keep in mind that the best designs remain focused on the call-to-action. If you've never tried your hand at design before, there are plenty of great resources for newsletter templates out there (many of them are free).
Tie your email design to your website design.
A smart small business will strike a balance between consistency and variety. Use similar colors, graphics and fonts in each email, but feel free to experiment a little bit and learn what your readers respond to most.
Lead with mobile.
Close to half of all emails are read on mobile devices, so it's important for your email design to work for those parameters. This means adopting a single-column email design, using fonts that are neither too big (more than 22 pt) nor too small (less than 14 pt), and choosing images wisely. Most of all, this is another reason to keep your copy concise and get straight to your call-to-action, so readers see the meat of the message without having to scroll down the page.
Congrats!
You've just invested a lot of effort in creating a top-notch email marketing campaign. But how do you know if anyone is noticing? In the final post of the series, we'll take a look at email analytics and how you can use them to create even stronger campaigns.