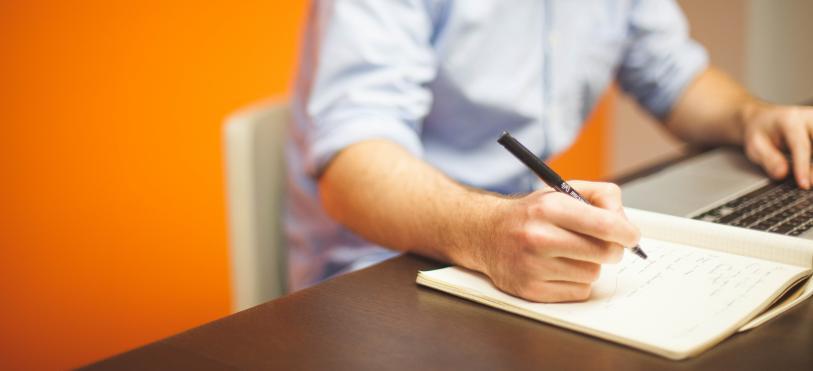 These days, it's more challenging than ever for quality companies to prove their credibility, but by taking the right steps, it can be done. In Part 1 of this article, we discussed the current climate of consumer skepticism and outlined some crucial markers of trust businesses need to exhibit to instill confidence. In this second part, we discuss five additional ways to prove your business' credibility to skeptical consumers.
1. Showcase examples of your work.
It's said that a picture is worth a thousand words, and this is certainly true when it comes to consumers seeking markers of trust. Photos of your completed work allow you to show, rather than tell, that your business is capable and delivers on its promises.
There's just one problem with photos: Like reviews, they can be falsified. After all, how is a consumer to know whether your company actually performed the work being displayed? To overcome this credibility hurdle, take the following steps:
 Include detailed descriptions of your photos. Cite specifics about each project, including your objective and the processes and materials you used to complete it.
 When applicable, post photos in a series of "process" or "before and after." Given the difficult lengths required to falsify such a presentation, this should satisfy any consumers skeptical about the legitimacy of your work.
2. Write a company b​io.
A great way to instill consumer confidence in your company is to go beyond the sales pitch and tell a story. Providing some background on yourself and your staff shows there are real, relatable people at the helm. Likewise, summarizing your company's history and philosophy can help reinforce its reputation. Plus, a bio provides a great opportunity to highlight your professional knowledge and experience.
To increase the authenticity of your company bio, be detailed—include names, dates, places, etc. Even if a fly-by-night company takes the time to create a bio (which isn't very likely), it's going to be bare-bones and vague. Since detail speaks to veracity, the additional effort will be worthwhile. Here is a good example of a bio page.
3. Provide detailed contact and policy information.
Particularly online, consumers want to have clear points of contact and written assurances underpinning their transactions. That way, if things don't go as planned, they know there's someone they can get in touch with and well-defined policy terms they can reference. Businesses that lay out these elements in detail on their websites are more likely to gain the trust of wary consumers.
4. Share your expertise.
Another way to build trust is to share your knowledge with the online community. Utilizing web platforms, you can provide consumers with how-to tips, answers to frequently asked questions and educational insights about your industry. These can be shared in the form of written articles, videos and/or social media posts. Here's an example of helpful expertise in action.
While sharing your expertise may not be a direct marker of trust (like credentials), it certainly serves as a strong indirect one. After all, would a fly-by-night company spend the time and effort to educate its clients? Highly unlikely. By showing you care about educating your community, you'll give consumers one more reason to place confidence in your business.
5. Optimize your digital presence.
Companies that appear at the top of search engine results tend to be the most trusted. This is no coincidence: Google's algorithms favor businesses that have established reputations and good customer reviews. However, these attributes aren't the only pieces of the puzzle. Google also regards factors like consistency of listing information, as well as quality of website content and user experience. For this reason, optimizing your digital presence can indirectly boost your credibility with consumers online.
One important part of digital optimization is making sure your company's NAP (name, address and phone number) is consistent wherever listed. This includes not only your own website, but all third-party directory listings as well. If your NAP isn't consistent across all listings, it can confuse Google and hurt your search ranking.
Another facet of digital optimization is making sure your website provides a good user experience. It should be easy for users to navigate and complete transactions, and the site should contain a satisfactory amount of pertinent, well-organized content. When a website contains a lot of broken links and poorly written, thin or generic content, it makes a business seem less credible to users and, by extension, search engines. So, don't let a bad website hurt your company's credibility—address any deficiencies and improve your search ranking!
Need help with website design or digital marketing? Request a quote.