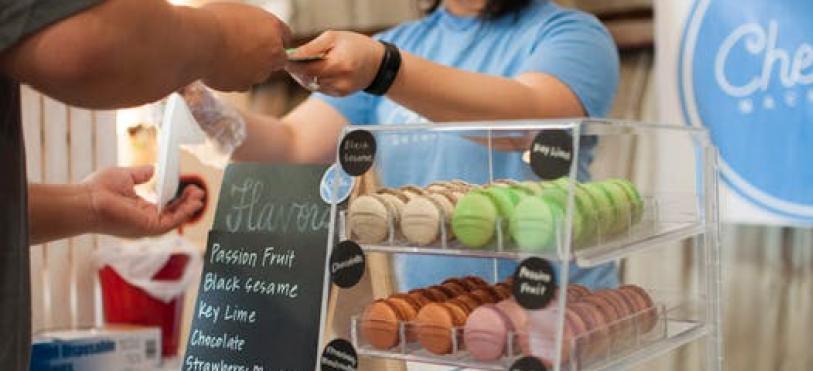 When Google AdWords was young (10 years ago), it was a great boon to small businesses. As a new player on the advertising scene, it allowed the little guys to compete against their larger competitors and often win. Unfortunately, in the intervening years, the big guys have used their unlimited resources of time and money to catch up. Large companies with large budgets have forced up the cost of clicks and, ultimately, leads, making an AdWords win much more difficult for small businesses.
However, even though it's more difficult, it's often still worthwhile. Here are six reasons why AdWords still works for small businesses followed by five reasons why it might not (and what you can do about it).
Why Google AdWords Works for Small Businesses
Google AdWords allows you to reach your customers when they want to be reached.
Despite the introduction of Display Ads and retargeting, the core of Google's ad service still consists of the text-only ads that appear on the Google Search Engine Results Page (SERP).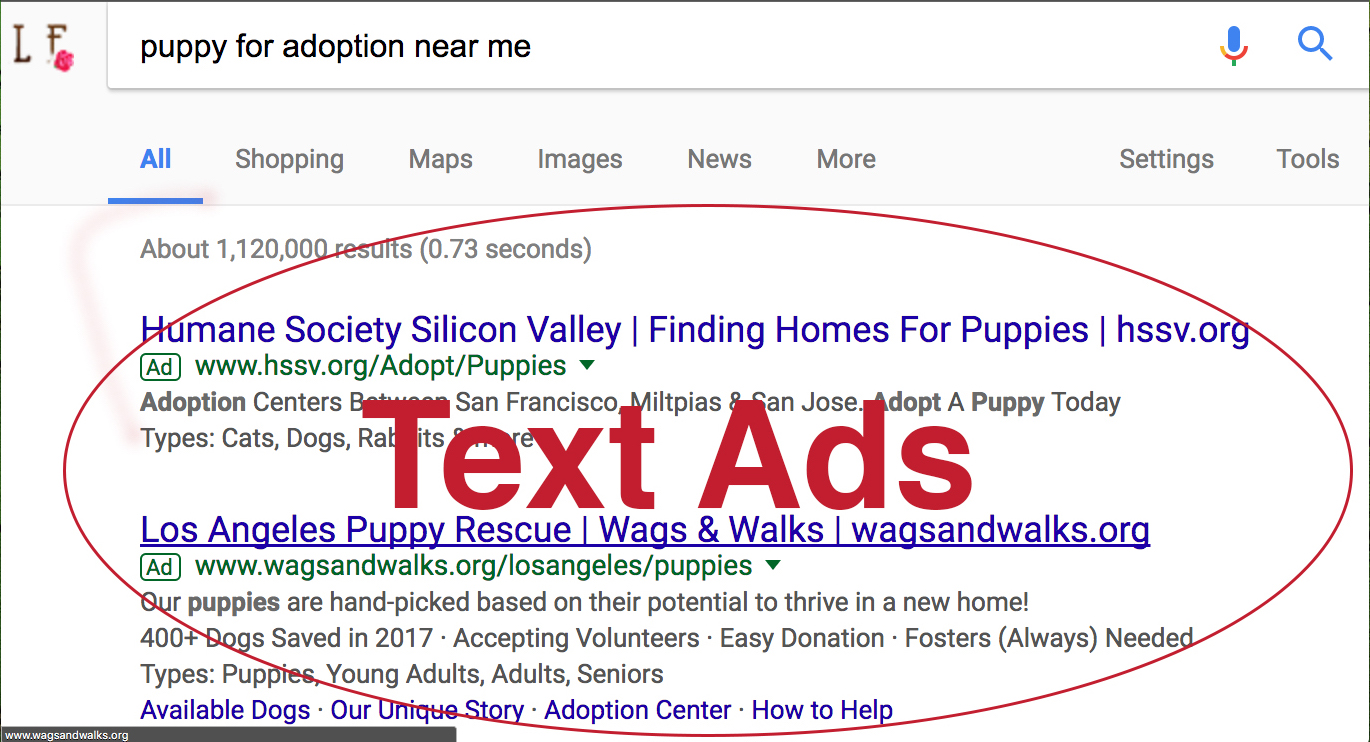 These ads are triggered by keyword searches and are only displayed when a user is actively searching for your product or service. This is why conversion rates for Google ads tend to be much higher than those in traditional media (or even other online PPC platforms such as Facebook). Let's say you're a fencing contractor and a homeowner in your county needs to build a new fence. They type "fence contractor near me" into the search bar and your ad appears at the top of the results. Who is more likely to hire you: the searching homeowner or a teenager using the local newspaper to wrap a Christmas gift? Google AdWords allows you to reach the right prospects when they want to be reached. Moreover, when campaigns are set up correctly, you only pay to reach those "right" prospects. This makes Google AdWords (still) much more affordable than traditional media.
Google AdWords allows you to follow customers with retargeting.
If you've searched for a product or service online in the past few years, you're probably aware of retargeting, which is when ads are shown to a user based on their previous Internet activity. So, if I've recently visited your website, I might see ads for your site or services even as I surf away without making a purchase or contacting you. Retargeting is very useful for retail: I've had a pair of earrings following me for days, and every time they appear, I have to resist temptation again. But retargeting may be even more important for service providers. Most likely, a homeowner in the market for a new fence won't complete their purchase cycle while standing in line at the grocery store. Instead, over the course of time, they may do a number of Internet searches on a number of different devices. Retargeting allows you to follow that homeowner over the course of days, weeks and months, which keeps your business top of mind.
Google AdWords can produce (comparatively) inexpensive, quality leads.
Gone are the days of the $.75 click. While clicks range in price by industry, these days it's rare to pay less than $2 per click, and up to $10 is perfectly normal. The question, however, is not how much you spend on clicks, but how much you spend on quality leads. For more details, see our formula for determining whether or not AdWords will work for you. Meanwhile, it should be enough to know that if a click results in the sale of a high-margin product or service, that click was probably worth the cost. Of course, the trick then is to not spend on all of the clicks that don't result in a sale. That's where the work comes in!
Google AdWords offers fast and transparent results that allow you to quickly make improvements.
Caveat: When running small campaigns, the data is never as transparent or complete as I would like. Still, if campaigns are set up correctly, they do provide a wealth of information, all of which allows you to make informed decisions about the efficacy of your ad spend.
Google AdWords allows you to reach your customers where they want to be reached.
As a small business, your agility helps you compete against your bigger and more inflexible competitors. AdWords allows you to take advantage of this agility by "microtargeting"—that is, allowing you to target precisely who sees your ads. The most helpful feature here is location-targeting, but you can also target users who have a particular interest in your service and the differentiators your company has to offer. Finally, Google AdWords allows you to reach your customers on the device of their choice (mobile, desktop, tablet, etc.).
Google AdWords is flexible.
Unlike traditional media, AdWords can be tuned to the moment. Whether you want to advertise furnace repair in October or pool cleaning during a heat wave, AdWords campaigns are easy to create, start and, most importantly, turn off.
Why Google Adwords Doesn't Always Work for Small Businesses (And What You Can Do About It)
Google AdWords doesn't work for small business owners who can't devote the time to monitor and improve both new and existing AdWords campaigns.
Without proper set-up, frequent monitoring and improvements, Google AdWords will become a money-sucking black hole.
The Fix: When you first start with Google AdWords, take the time to ensure you've set up your campaigns according to Google's best practices. Then, plan on checking in every single day. You may find that running a continual, low-level campaign ($200-$300 per month) helps your business. Once that's established, you won't have to check on it quite so often. On the other hand, you may find that Google AdWords is making you a lot of money. In this case, it's time to allocate more resources!
Google AdWords doesn't work when deep-pocketed competitors target the precise keywords you want.
Trying to target popular keywords will deplete your budget quickly and probably provide little return on your investment.
The Fix: Experiment with different keywords. For example, the predicted cost for the keyword "auto insurance agent" is $20, but you can almost always find alternate keywords with a lower cost-per-click (CPC), like the $8 "auto insurance broker." To determine which keywords work for your business, you'll have to do some experimenting and monitoring (see #1 above).
Google AdWords doesn't work when Google doesn't like your name (it happens).
Sometimes your business name contains more characters than the 35 Google allows for. Often, franchises have national brands in their names that will be disallowed for copyright reasons (this happens regularly with auto dealerships). Or maybe your business name triggers one of Google's filters. Mama's Sexy Skateboards, for example, will be disallowed, even if there's nothing particularly sexy about those skateboards.
The Fix: Don't use your business name in your ad. For example, if you repair Volkswagens, your ad headline can read "German Auto Repair" or something more creative.
Google AdWords doesn't work when your landing page isn't optimized using Google's best practices.
Google rewards advertisers for having what it considers "readable" landing pages and websites. If yours is not, you'll have to pay more for your ads.
The Fix: Optimize your landing page and website (for a list of SEO best practices for small businesses, click here). But SEO takes time, so in the interim, consider running call-only ads that prominently display a phone number and encourage users to call your business rather than visit a landing page.
Google AdWords doesn't work when you want to promote low-margin items.
Big companies like Target and Home Depot purchase ads for low-margin items, which drives the cost-per-click for these items well past your ROI.
The Fix: Do like the big companies do: use low-margin items as a way to lure users to higher margin products or services. Microtargeting and finding unique keywords may also help.