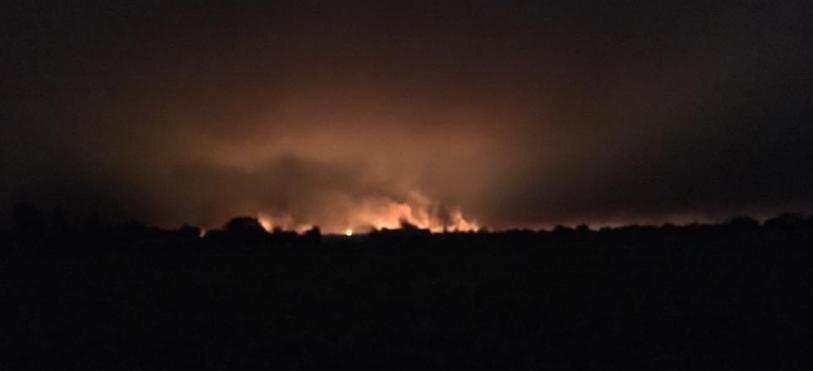 Our sister company, Diamond Certified, is maintaining an updated list of fire resources, links, how to help etc. here.
In light of the fires in Santa Rosa and the North Bay, Nancy, our Production Manager, has been receiving messages of support and offers of help. Here's her response:
Hello everyone,
Thank you for reaching out. We're grateful our neighborhood was spared. Monday morning (starting at 1am) has never been so long...we watched as the fire came over the ridge from Napa, and then in horror as the fire spread from north Santa Rosa all the way to Rohnert Park. It was not unlike what I've seen on TV when watching news of a war zone. Explosion after explosion and flames everywhere. We were less than a mile and a half from the Coffey Park section I'm sure you've seen on TV. Now we are getting back to work, as our power came on about 9:30 Tuesday night. Still looking for a new normal.
We personally don't need help, but many of our friends have lost everything, but what they could grab. We are just so fortunate that none of them were hurt or worse.
If you would like to help, I know many people are looking for safe places to stay. You could put the word out on Facebook. There is a FB group people are using to share information called Santa Rosa Firestorm Update: https://www.facebook.com/groups/586292148428439/?fref=nf
Local charities who are on the front line are also looking for monetary donations. This is another great way to support our community. They are working directly with our community, and they can buy in bulk, or give money to people that desperately need some cash. They include:
https://www.facebook.com/redwoodempirefoodbank/
https://www.facebook.com/unitedwaywinecountry/
https://www.facebook.com/salarmysantarosa/
https://www.facebook.com/SonomaHumane/
Additionally, Redwood Credit Union is stepping up and taking donations, free of any fees. They know exactly which charities need the money, and you can choose which fire-effected area you wish to donate to. Coun't be any easiery. https://www.redwoodcu.org/northbayfirerelief
Again, thank you so much,
Nancy